Events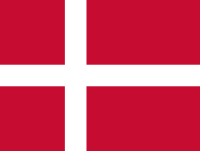 Danish class descriptions, Klasser Beskrivelse
March

Sun
Mon
Tue
Wed
Thu
Fri
Sat
1
2
3
4
5
6
7
8
9
10
11
12
13
14
15
16
17
18
19
20

21

8:30 am Meditation and Messages (Live Online or Virtual) - THIR...

Events for 21st March

Meditation and Messages (Live Online or Virtual) - THIRD DATE OF THREE March 21, 2020 (Equinox)

8:30 am to 10:00 am


Don't miss out!

If you cannot join us live online join us energetically. The event will be recorded and sent to you so you can download to your computer or mp3 player.

The links for joining us live online will be emailed out one day before the event.

The set of three events are Jan 25, Feb 29 & Mar 21 (Equinox) 2020. Or you can purchase each one individually.<

Details & Tickets



22
23
24
25
26
27
28
29
30
31
Events for 21st March
Meditation and Messages (Live Online or Virtual) - THIRD DATE OF THREE March 21, 2020 (Equinox)
8:30 am to 10:00 am
Don't miss out!
If you cannot join us live online join us energetically. The event will be recorded and sent to you so you can download to your computer or mp3 player.
The links for joining us live online will be emailed out one day before the event.
Details & Tickets
Saturday 21st March
8:30 am Meditation and Messages (Live Online or Virtual) -...